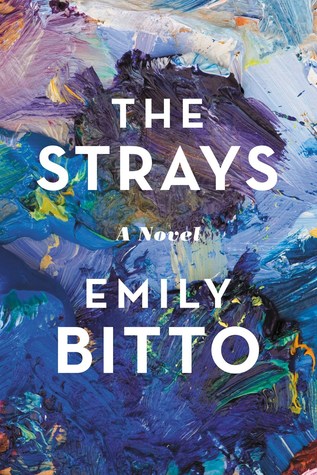 Obtained: Penguin Random House Canada, ARC
Pages: 290
Publish date: January 3, 2017
Rating: ★★★
I picked up this book because it sounded very interesting to me – modern artists in 1930s Australia? I was curious to see what the characters in this book would be like, and how my love of art and the bohemian-esque lifestyle would tie in.
The Strays is told from the perspective of young Lily, who explains how she got extremely wrapped up in her best friend, Eva, whose parents were modern artists at the time. When Lily's parents are going through a hard time, they send Lily to stay with Eva's family for an extended period and through this, we glean what Eva's parents' lives are like – and the lives of their friends who have also come to live with them.
For me, the positives and negatives of this book sort of weigh equally, so I'll start with the positives. I loved the writing style. Bitto captures the world of Eva and her artistic family very well. She "paints the picture" very vividly – pun not entirely intended – of Eva and Lily's friendship, of Eva's father's career, and of all of their artist friends' lifestyle that includes lots of drugs, alcohol, and living for their work. There were parts of this book that really captured my attention – mostly ones that included Eva and Lily spending time with Eva's sisters, or the parts that illustrated the problematic relationship between the girls and their mother.
On the negative side, I found the protagonist to be really lacking. Lily just seems like an empty vessel through which Eva and her family's story gets to be told. She doesn't really seem to have a personality of her own. So when the story starts to develop and show how this artist life has affected them all differently as they grew up, I didn't really care how it affected Lily at all.
On the whole, I did enjoy reading the book, but I definitely enjoyed reading the sections about Eva and her sisters more than I did about Lily and her family. If the summary sounded at all interesting to you, I recommend you give it a go. It's not even 300 pages, so it's a fairly quick read.
The Strays is available online at Chapters Indigo, Book Depository, and Kobo.