I saw the Pokemon GO Book Tag on Jesse's blog, Books at Dawn, (although the creator of the tag is Aentee from Read at Midnight), and decided it was something I had to participate in!
You may have seen my post previously about how I didn't want to get too sucked into this because I have a tendency to get very obsessed with things. Well, I think I've gotten sort of sucked into the Pokemon GO fad, although I'm keeping the balance between Pokemon GO and the rest of my life at a safe enough level for me, so that's good.
But I thought this tag would be a fun way to mix two things I currently enjoy- books and Pokemon!
Rules:
NIL. Link back to Aentee's blog is appreciated but optional. Feel free to use her graphics. Tag people, don't tag people, whatever. Just have fun!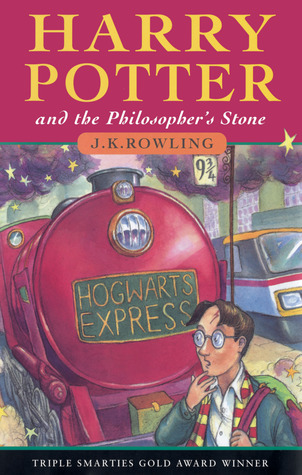 Harry Potter and the Philosopher's Stone by J.K. Rowling
Ah yes, the book that started it all. I tell everyone this story because I think it's hilarious. I used to hate reading. When I was 9, I got these books for Christmas, and I was like, "ugh, books, really – thanks MOM". And one day I was bored enough to pick this one up and start reading. And I legit did not put it down until it was finished. So. …Thanks mom.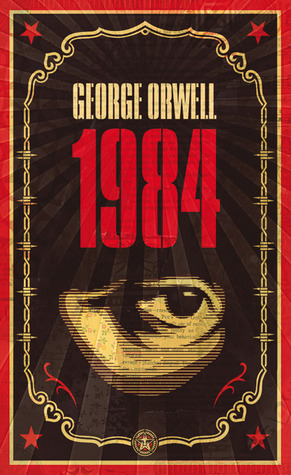 1984 by George Orwell
Favourite book of all time. My favourite genre is definitely dystopian science fiction, and this book is the reason why. I was never into that kind of thing until I read this book, and my life changed. Do recommend to everyone!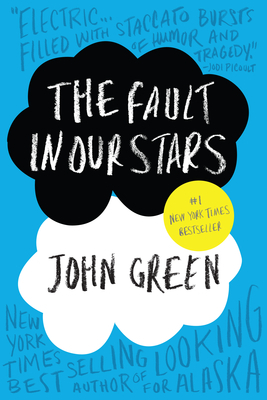 The Fault in Our Stars by John Green
I'm gonna say this one, because I used to love it and then the movie came out and WHAM it was everywhere and anytime I saw this shade of blue for the next few months, I wanted to run away. That being said, more recently, I've lost interest in even picking up a ton of YA novels because they're just so over-hyped. It takes a lot for me to want to read a book everyone is raving about, because it brings me back to my experience with this one.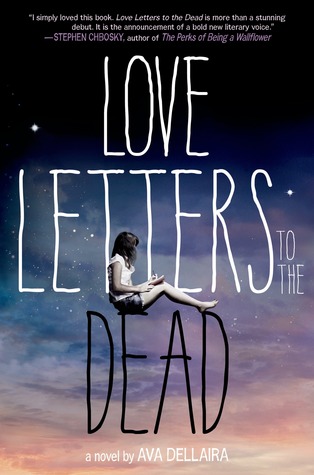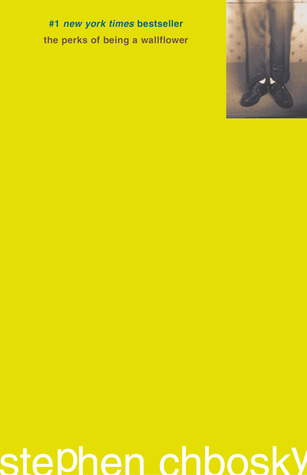 Love Letters to the Dead by Ava Dellaira reminded me of The Perks of Being a Wallflower by Stephen Chbosky. Both about teens with some anxiety and depression issues that use writing letters as a way of coping with something traumatizing in their past. I loved both books, but Love Letters definitely made me think of Perks!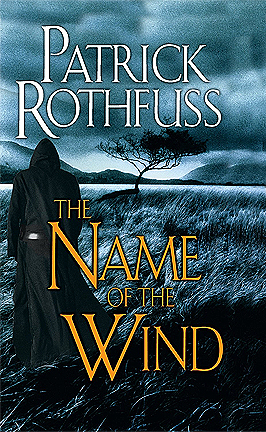 The Name of the Wind (Kingkiller Chronicles) by Patrick Rothfuss
This book is bigger than Game of Thrones, and I haven't heard enough about it to make me want to start this mammoth. Although the few things I have heard were good, so I am kind of excited. I just don't want to put myself through so many pages. So… many… pages.
Misery by Stephen King
Probably one of my favourite horror books of all time. I love me some Stephen King, and this one really got into my head. Crazy fangirls, a tortured writer (no but literally, being tortured), and so many psychological twists. The end of this book still kind of haunts me.
The Spectacular Now by Tim Tharp
I don't typically ship a lot of characters in books, but I one million percent ship Sutter and Aimee. Maybe it's because I just finished reading this book, but honestly. They're perfect together, they're what each other needs, and they help each other be better people, oh my god.
Dark Matter by Blake Crouch
This book was so incredibly fast-paced. Even the way it was written, it makes you fly through the story like you're watching an action movie. It was so good, I couldn't put it down, and the fact that everything moved so fast just made it that much more enjoyable. And every moment of this fast-paced book is still a quality moment for the plot.
Harry Potter
Although okay, that's a bit of a lie. I hate spin-offs of everything. And I'm actually sick of all the Harry Potter spin-offs as well. But I read this one, so. I can't say I'm totally against them. Because it's Harry Potter – I mean – I will indulge in anything Potter. So. This is my cheat answer, because I legit hate spin-off stories.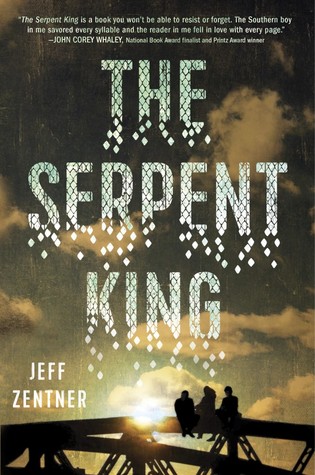 The Serpent King by Jeff Zentner
I had no idea what I was getting into when I started reading this book, honestly. That's why I'm picking it. I had no expectations going in, and by the time I was finished, it was one of my favourite books of all time. It was surprisingly awesome.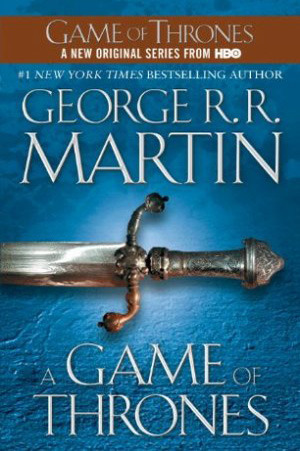 A Game of Thrones by George R. R. Martin
This series is literally everywhere. But I'm two books in now, and can't put it down. It may not be OVER-hyped, but it is definitely hyped, and I am very excited to continue!
I am a proud Ravenclaw, and we Ravenclaws love books. And what Ravenclaw can go without having a house-specific set of the Harry Potter books?! If I had a bunch of money to splurge on nothing productive at all, it would be these babies.
I'm actually not very knowledgeable when it comes to debut novels. Or I guess, I know what's coming out, but I'm never actually excited about a debut. The only books I ever get truly excited about are ones where I've read the author's work before and can't wait to see what else they have coming. So I don't even have an answer for this.
I have a few auto-buy authors, but the ones that jump to mind are Philip K. Dick, Neil Gaiman, Neil Smith, David Levithan, and John Green (yes, even after The Fault in Our Stars, I will read anything that man writes). Some of my favourite books are authored by people I wouldn't buy everything they write (J.K. Rowling, for one. If it's not Harry Potter, I won't read it).
Again, I'm not one to get super excited for book releases. I have so many books to read that are "older", I don't really want to get too excited about things that add to my to-be-read list.
I Choose (to tag) You:
Christine | Nikki | Michele | Wendy | Anyone else!