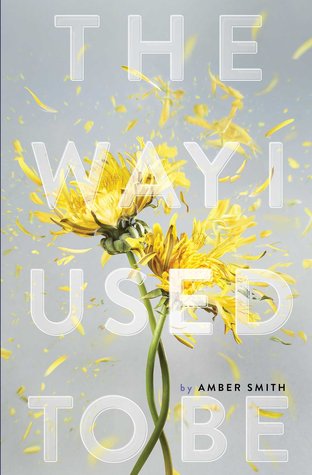 Obtained: Simon & Schuster Canada ARC
Pages: 384
Publish date: March 22, 2016
Rating: ★★★★
I tend to love reading books about people who have undergone some sort of extreme life hardship: people who have had close family or friends pass, people who are coping with mental illness, people who are trying desperately to feel normal but know that normal is a little too far away from their reach at the moment. So I knew The Way I Used to Be was something I needed to dive into and experience.
The Way I Used to Be tells the story of Eden, a girl who in the very first chapter of the book is sexually assaulted by her older brother's best friend, when she is only fourteen years old. The rest of the book explores her life throughout high school and how she attempts to cope with this trauma. Eden no longer feels like an innocent child, and begins to treat herself the way she does feel – like a disrespected crime scene.
Smith did a wonderful job of describing what was going on inside Eden's head, and how she looked at every situation through a distorted lens. Instead of being happy a boy liked her, she would wonder what he wanted. Instead of letting herself get too emotional, she would hide behind a wall and strip every situation of all vulnerability – putting herself in control to ensure she couldn't get hurt. It was very heart-wrenching and powerful to read about.
It hit a point where I was reading and couldn't put the book down. I felt so stressed out while reading too, because as an outsider, it was so easy for me to think that Eden needed to talk to someone and get the help she needed, but as a girl who felt trapped in her own crime scene, she couldn't see any possibility of hope and couldn't admit what happened to herself, let alone to someone else. Which yes, was stressful for me, but also made the read that much more realistic.
This is definitely a book every teenager or young adult should take the time to read and familiarize themselves with – because rape and sexual assault is an issue that too many people have to deal with, and not nearly enough people understand.
The Way I Used to Be is available online at Chapters Indigo, Book Depository, and Kobo.