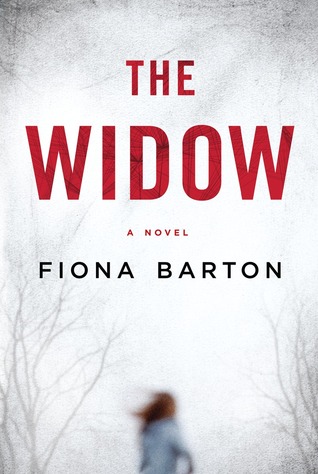 Obtained: Penguin Random House Canada, ARC
Pages: 336
Publish date: February 16, 2016
Rating: ★★★★
I'm not one to typically read suspense/crime novels. There are a few on my shelf, but I've never ventured into the genre, so I don't normally "get in the mood for a mystery". Well, when Penguin Random House sent me a copy of The Widow, I was actually really excited to dive into what would be my first mystery/crime novel!
The Widow tells the tale of Jean Taylor and her husband. When we meet Jean, her husband has died in an accident, and the press are eager to talk to her. It seems that Glen had been suspected of committing a crime, and Jean had stayed quiet about a lot of the details while he was alive. But now that he's dead and gone, she is a little more willing to talk to the reporters.
I have to say, I loved reading about these characters. The perspective shifts from the time after Glen's death to the time he was suspected of kidnapping a little girl, and moreover, shifts from the perspective of Jean, the reporter getting her story, and the detective involved in solving this case. It was really interesting to see how other people saw the characters, and how they saw themselves. It also made it harder to read a character as "evil" or "good", when they were definitely more dynamic than a one-word descriptor.
That's actually why I tend not to read mysteries in the first place – I figure them out quite quickly and there isn't any element of surprise anymore. There are characters that are "good" and some that are "bad", but it's never the "bad" ones who commit the crime, because it was one of the "good" ones all along! Let me say, The Widow is not one of those novels. You can try to figure out the mystery, but the novel is more so about trying to read the characters and figure out if they're even capable of committing a crime.
I also loved reading about the dynamics of Jean and Glen's marriage. It was a very unsettling relationship to read, and definitely added more layers to the characters and how the reader is to understand them as people. Jean loves Glen and thinks he's perfect, but everyone else seems to think otherwise, and it's not hard to see both of their points of view.
The Widow is an unsettling, wonderfully suspenseful and creepy mystery that will have you rapidly flipping pages until you get to the end. I read the better part of 3/4 of this novel in one sitting. I've been told if you're a fan of Girl on the Train, or Gone Girl, you'll love this book. As you can imagine, those novels are definitely on my To-Read list, now.
The Widow is available online at Chapters Indigo, Book Depository, and Kobo.