Are you looking for a great book to read this holiday – all cozied up under your favourite blanket with a cup of hot chocolate? Well, get ready for me to throw some great recommendations your way, because I'm about to reveal the top 20 books I read in 2015!
If you want to read my full review of the books, just click on the book title and it'll take you right there. So, in no particular order, let's get started!
I will read anything by Margaret Atwood, and The Heart Goes Last is no exception. A science fiction, dystopian novel with alternate societies where prison time is volunteered every second month, where it is against the rules to talk to the people inhabiting your house while you're in prison, and where it becomes an erotic love affair when you do meet them? Yes, yes, and hell yes. This book was so captivating, I could not put it down once I picked it up. So many twists and turns, I needed to know what happened next!
2. City on Fire – Garth Risk Hallberg
City on Fire was one of the most dense books I've ever read, but it really made me love the story even more. Following the punk rock scene and an iconic, rich family of New York City in the 1970s, it's easy to fall right into the world of this book. Hallberg wanted to capture every possible angle of the plot and its many protagonists, leaving no loose ends, and he does that in this epic story. There is even a character who writes a zine, and he inserts one of them directly in the middle of the book, giving the author a bit of a break, but also a look deeper into these characters' world. This is only his first novel, and I really can't wait to see what else he writes.
3. Everything Everything – Nicola Yoon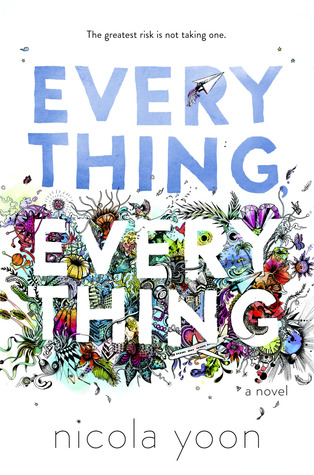 This new YA novel was probably my favourite YA read of the year. It's quick, it's intriguing, but most of all, sort of relatable. Not in the sense that I have a disease where I'm allergic to literally everything, but in the sense that sometimes I limit myself and feel too protective, and am scared to take risks for reasons that seem as dire as "I'll die if I do this" (even though I won't). I love that this book was written is a different style than most YAs as well. Really great, fast read. Once I hit a certain part in the story, I couldn't put it down if I tried.
4. Bream Gives Me Hiccups – Jesse Eisenberg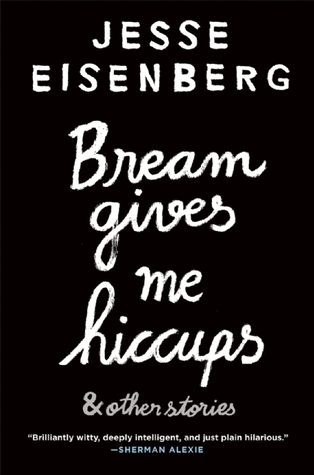 I love collections of short stories, and this one is amazing. If you're a fan of BJ Novak's One More Thing (Stories and Other Stories), you may like this book, too. It's darker than Novak's collection, and uses humour to make more political comments on Western society, but it is amazing. As stated in my review, I was only 50 pages in, and knew that the book would earn 5 stars from me. I loved the book the entire way through.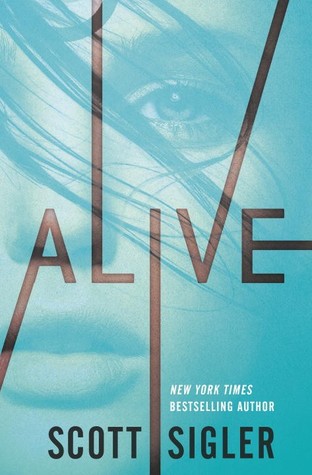 Alive is probably my new favourite YA dystopian series, and it's only the first book! There are more to come! But it's unique. The cover compares it to Hunger Games and Divergent, but besides being a dystopian YA with a female protagonist, I see no resemblance. I like this one a lot more, and I can't wait until the second book comes out! The entire book is a mystery that has you trying to figure out what's going on, and who these kids are. It's fantastic.
6. The Blackthorn Key – Kevin Sands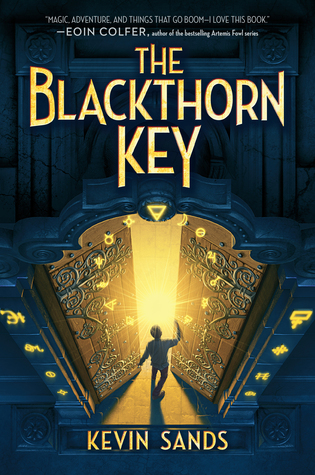 I read this book in two sittings. I know it's a book for ages 9-12, but it's a pretty substantial story. And there is one reason why I rave about this book: as I was reading it, I got the same feeling that I got when I was nine years old reading Harry Potter and the Philosopher's Stone. It's got alchemy, cults, orphan boys, good guys and bad guys, and wonderful mysteries that I can't believe the protagonist even has the guts to deal with at his age. Such a wonderfully magical book.
7. In the Unlikely Event – Judy Blume
Judy Blume's newest novel was absolutely stunning. Once I started it, I literally could not put it down. I would read in the fifteen minutes I had between buying breakfast and starting work, or the small chunk of time I had free to myself before going to bed at night. Needless to say, I had the pants charmed off me by this novel about a town called Elizabeth in the 1950s. Despite the fact that it's about something tragic (three plane crashes within three months), the book covers a wide range of perspectives and stories that was just beautiful to read about.
This book is definitely one of my favourites of all time, forget favourites of the year. I was just so caught up in the mystery of trying to discover who killed the boys, sending them to this wonderfully unique imagined version of heaven where everyone remains a child. There were so many great themes covered in this book, and the diversity in characters made me love it even more. I think this would be a great book to make kids read in high school.
9. All the Bright Places – Jennifer Niven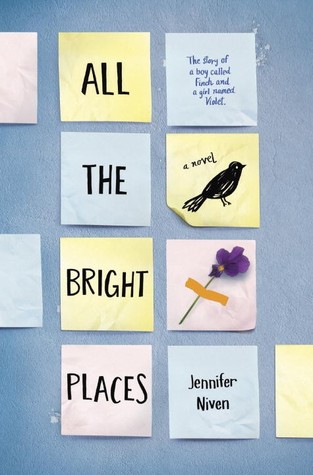 All the Bright Places was an unbelievable read – one of my favourite young adult reads. I feel like a lot of YA books are pretty similar, which makes them have forgettable protagonists, but it's been a year and I'll never forget Violet and Finch and the individual problems they face with anxiety and depression. It was such a beautiful book; once I started it, I found it hard to put down. If you're into young adult or love stories, I suggest you give this one a read.
10. The Wild Oats Project – Robin Rinaldi
Wild Oats was one of the few books I was seriously looking forward to coming out this year. As soon as I heard what it was about, I was so interested in reading it. This memoir about a woman who embarks on a journey to put her marriage on hold and explore her own sexuality was such an interesting and empowering read – it made me feel like it's never too late to try something new and see if the path you're on is the right one for you.
11. The Fangirl's Guide to the Galaxy – Sam Maggs
Fangirl's Guide has not only given me a little book for my shelf that makes me feel like I'm a part of a wonderful female geek community, but it has also turned me into a fan of Sam Maggs. This book is a wonderful collection of fandom tidbits, tips on how to get through conventions and find people in your area who are also proud members of the fan community, but it also explains why no one should ever make you feel inadequate for being a person who likes whatever you like. I loved reading this book, and need to make a point to re-read it soon.
12. Lost and Found – Brooke Davis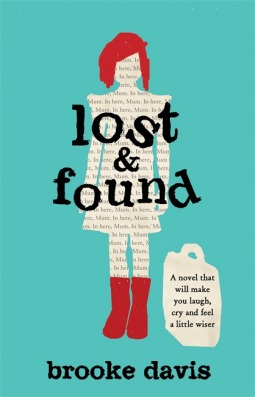 Another book I read this year that will remain on my 'favourites of all-time' list for a while. Lost and Found follows three quirky characters on a journey to find a little girl's mother – but on the way, they discover that life is destined to seem unbearable at some point, and it may seem hard to get out of your funk, but with the right amount of optimism and willingness to go on adventures, there will always be something new to get out of life. This book is cute, quirky, and occasionally dark – it felt like I was reading a Pixar movie.
13. Finding Audrey – Sophie Kinsella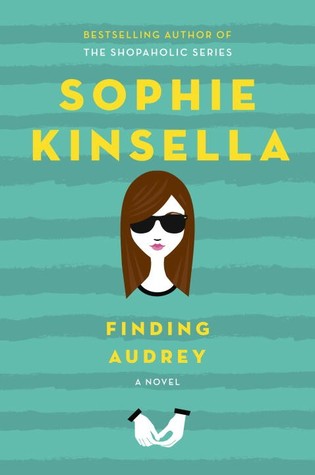 I was really excited to read Finding Audrey (my first ever Sophie Kinsella book!) because it featured a female protagonist who was suffering from hardcore social anxiety, and that is something I can definitely relate to. The book was cute without taking away from the serious depiction of her issues, and I thought that the characters were all really relateable and loveable. Readers of any age will find someone here they can connect with.
14. Amazing Fantastic Incredible – Stan Lee
I don't want to go on and on too much about this book, because I feel like I just wrote my review for it – but Amazing Fantastic Incredible is just that. Stan Lee's memoirs done up in a graphic novel is really the only way to write this book and guarantee perfection. It's absolutely gorgeous sitting on my shelf, and gives a lot of background information on all of your favourite Marvel comics and their origins, as well as on Lee himself and how he got into writing comics to begin with. Very fun read.
15. Improbable Theory of Ana and Zak – Brian Katcher
I loved reading about Ana and Zak. Ana, the girl who has to maintain perfection for the sake of her family, and Zak, the boy who thrives in mediocrity as long as he's having fun and gets to go to his favourite nerd convention every year. The two meet and end up having to navigate said convention to find Ana's brother before she gets in trouble. I read this book just before attending Fan Expo, and it got me so stoked to be going to a Con. This book captures the mood of my favourite nerdy pastime so perfectly.
I'm not usually huge on memoirs – they have to be either about people who are super incredible and have made their mark on the world (like Stan Lee, for instance), or they have to be written in a way that has the star of the book sharing their innermost thoughts with the reader, and Tyler Oakley does just that. I find a lot of YouTube books to be money grabs, but this one was one of my favourite books this year. So entertaining. I can't help but love Oakley.
17. Slade House – David Mitchell
It takes a lot to write a good horror novel, and even more for people to actually get scared while reading them. Horror movies get images stuck in the audience's mind far more easily; writers have to get really descriptive and evoke fear just through words and implied visuals. So when I tell you that while I read this book, I had nightmares about this haunted house, know how awesome that makes Mitchell and his novel.
18. My Heart and Other Black Holes – Jasmine Warga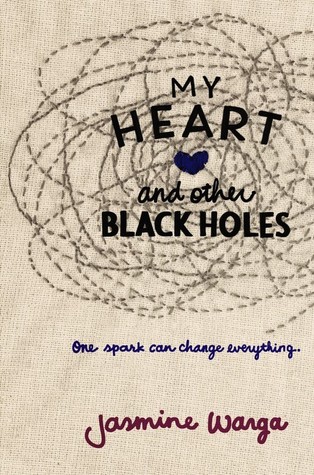 This is probably the first book of the year that I eagerly anticipated, so when it hit shelves, I promptly added it to mine. Two teenagers join up online, on a website where people find their suicide buddies – someone who won't let them back out. But when Aysel meets Roman, they start to enjoy each other's existence, and she starts to wonder if maybe things are worth it, after all. Wonderful book, definitely a story that I'd recommend people read if they are often feeling low, but wouldn't recommend it if you're in a place where you could be triggered.
19. Everything I Never Told You – Celeste Ng
Like the Stan Lee memoir, I feel like I just reviewed this book, so I won't go on and on – but Everything I Never Told You is absolutely incredible. One of my favourite books, probably ever. The characterization of each and every member of the Lee family is so dynamic and I loved reading about their history and the structure of their family. Absolutely beautiful book and seriously recommend to every single person who loves reading.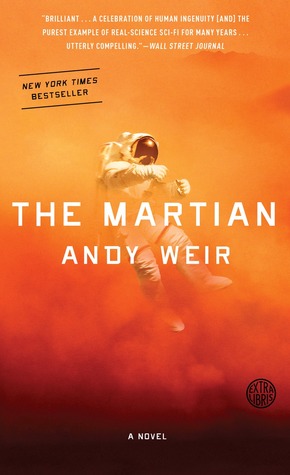 The Martian didn't come out in 2015, I know. But I read it this year, and this was the year of the book's major hype, due to the release of the film. And I can't leave it out when it was for sure one of my favourite books of all-time. The way Weir wrote Mark Watney and was able to create this story using such accurate science and sarcastic humour is just amazing to me. It honestly is one of my favourite books now and I couldn't leave it off this list when I could rave about it for a long time.