This week's Top 5 Tuesday comes from the idea that throughout my life, I've had moments where I've thought reading was dumb (as a kid), or got bored of reading (high school), or found it hard to find books that I liked (university). Through those times where I found reading a little tough, here are the books that kept me reading.
1.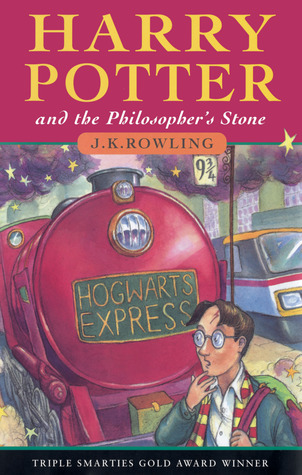 Harry Potter and the Philosopher's Stone by JK Rowling
I know when people read Harry Potter, it was a book that changed lives. Readers everywhere fell in love with reading again. But when I started Harry Potter, I hated reading. My mom got me the first four books for Christmas the year Goblet was released, and I was actually offended that I'd gotten books for Christmas. I was literally so bored the following summer that I dug them out of my closet and started reading. So this series was the one that made me love the magic of books in the first place.
2. 
Are You There God? It's Me, Margaret by Judy Blume
I was always forced to read tiny novels for elementary school, but my mom gave me Margaret, and I soon remembered how reading wasn't as boring as teachers seemed to make it. I think I read this book about ten times in a row when I'd first finished it. I was so in love with Harry Potter that I didn't think anything involving realism could be interesting, but Margaret kept me reading because it was like reading my life.
3.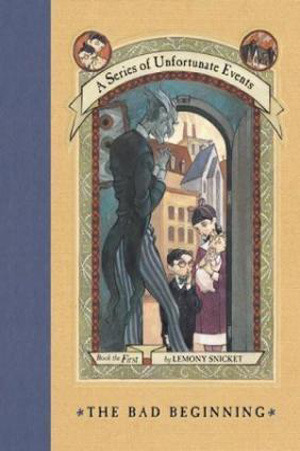 The Bad Beginning by Lemony Snicket
Around sixth grade, I discovered the Series of Unfortunate Events books, and I realized how much I could love writing styles of various authors. To me, everyone sounded the same, but Snicket wrote in such a way that was unique to my ear. In a world where books were likely terrible, this one introduced me to the idea that dark and gloomy could be wonderful. An idea which sticks to me to this day and molds my own style.
4. 
Pet Sematary by Stephen King
After elementary school, I went through another bout of hating books. High school was supposed to introduce me to awesome literature, and all I was getting in grades nine and ten were boring novels they'd chosen from the blue – no classics yet. I was ready for adult books and no one was giving them to me. So following the idea that I liked Snicket, I went for something dark and eerie on my own – Stephen King. This was the first real "horror" that I read, and it opened my eyes to the really cool world of adult fiction.
5.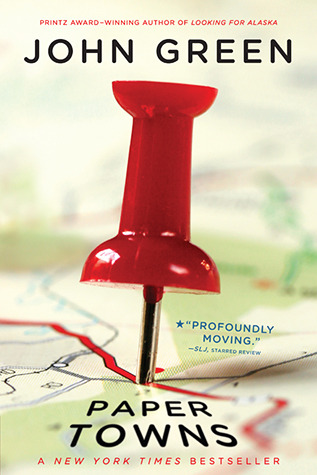 Paper Towns by John Green
After finding King, I was pretty set, able to go into bookstores on my own and pick out whatever I wanted to read. But once again, through university, I was finding that the classics I once couldn't wait to read were now bogging me down and they weren't pleasurable, they were homework. I was scared I wouldn't enjoy reading again, until my little sister introduced me to John Green and said I absolutely had to read Paper Towns. Sure enough, it was the first book I'd read in years that I literally could not put down; I was screaming at the book near the end when the suspense was too much to handle, and when I caught the message Green was portraying, I knew there would always be books out there, adult, young adult, or even for children, that I could always read and learn something from.
I think that was the end of any reading doubt, because I've been book blogging ever since.
Which books got you interested in reading?