Today's theme is top 5 graphic novels that I've ever read – so here we go!
1. 
Watchmen by Alan Moore
Let's get the obvious one over and done with. I've read Watchmen about three times for a variety of classes in university, and I'm looking forward to re-reading it after having watched the movie again recently. Watchmen is a classic for a reason. The characterization is so clever and the political comments are only made stronger through the strong images. If you haven't read Watchmen yet, all I have to say is, Why?
2.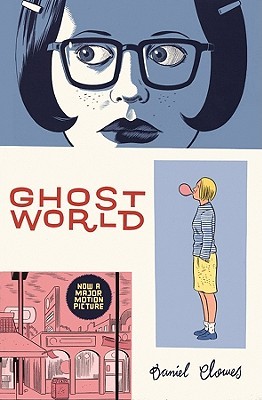 Ghost World by Daniel Clowes
The first time I read Ghost World, I was in my comics class at university. I love literary graphic novels, and one that criticizes hipsters has all the more reason to be near the top of this list. Ghost World has put into words what I've been trying to formulate for years now, and it's not even a new concept: even the outcasts have expectations within their own social group. Everyone's personality is a construction of what they've seen form the past. It was such a fun and honest read for me, I really recommend it to the young adults who love graphic novels.
3. 
The Sandman series by Neil Gaiman
I blew through this ten-part series faster than I've read anything before (including all of prequels and off-shoots). Gaiman is such a great writer, and with the visuals to bring his magical world to life, this form has the capacity to bring his story to a whole new level. I just don't even know what else to say about this series. It's Gaiman. It's philosophical and smart and enchanting and creative. Basically genius.
4. 
Skim by Mariko Tamaki
This graphic novel makes the list purely out of personal preference. Not because I think a lot of people will like it (and hey, maybe you will), but because it covers a lot of topics that I find really interesting. It's about a Wiccan, goth girl named Kim whose friend's boyfriend committed suicide. Now Kim is looking for comfort in a teacher… who she's falling in love with. It's just a whole big mess. And it takes place in Canada! So the Tim Horton's and Swiss Chalet references do not go amiss. It's just a really quirky, interesting story. I loved it.
5.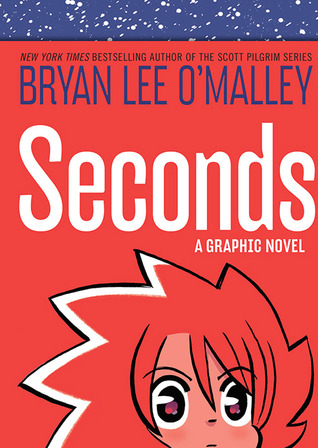 Seconds by Bryan Lee O'Malley
This book only goes last on the list because I've raved about it on this blog so much already. For anyone who loved the Scott Pilgrim series or the movie, O'Malley brings the same magic to Seconds. It's got the same sense of humour and the same wonderfully realistic characters, but Seconds offers another level of maturity. The story in this graphic novel mixed with the beautiful imagery honestly makes it one of my favourite books of all time.
Have you read any of these graphic novels? What are some of your own favourites?