Happy new year to all of you lovely readers! To celebrate the end of 2014, I'm going to share with you the list of my absolute favourite books I read last year. Not necessarily books published in 2014, but books I picked up and read within the year.
1. House of Leaves – Mark Z. Danielewski
House of Leaves is a 700-page mammoth that I never thought I'd have the motivation for, but I read it non-stop for three days until I'd finally turned the last page. This horror novel was probably the most creative novel I've read in the genre in a very long time. Danielewski writes in such a way that immerses the reader into the story by forcing them to flip through the pages, or hold up the book to a mirror to understand the words.
It was a book I never expected to love so much, and if anyone ever is looking for a great horror read, I always first think of House of Leaves.
2. The Sandman series – Neil Gaiman
I was told to read Sandman, I don't know how many times. But at the beginning of 2014, I finally took the chance and decided to dive right in. And once I'd finished the first volume, I wondered why I'd waited so long. Needless to say, I flew through the series. The characters, the stories, the dialogue is absolutely beautiful.
When it comes to graphic novels, writing isn't the only factor – so is the artwork. Sandman had really great portrayal of the endless characters and was visually interesting.
3. Me and Earl and the Dying Girl – Jesse Andrews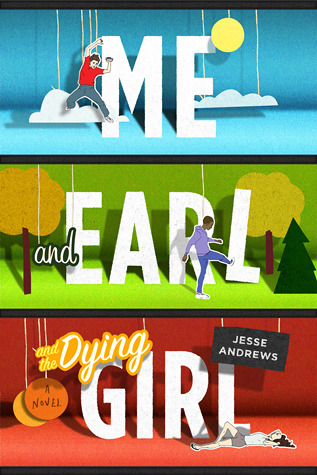 I read a couple of really wonderfully charming YA fiction books this year, and this is definitely in the top three YAs of all time for me. It was the story sure, and how it didn't fall into the typical plotline and character circles that most YA does, but what got me most was the style. I loved reading the narrator's voice – it reminded me so much of my own. I loved how he wrote about what he was writing, and how he broke the fourth wall so often. Very seldom does a book make me laugh out loud, and this one had me looking like a crazy person in public. Absolutely great book, that I'm actually wanting to re-read in the near future. And I don't re-read often.
4. Love Letters to the Dead – Ava Dellaira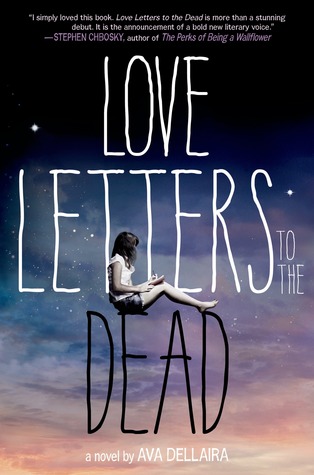 This book reads very similarly to Perks of Being a Wallflower, so if you're a fan of that novel, I highly recommend Love Letters to the Dead. The themes are very comparable, but there was something about this book that really had me relating to Laurel on a different level than I did with Charlie in Perks. I felt myself curious about the real story of what happened with May. I liked the idea of Laurel having to cope with the way she idolized and romanticized her sister. So. Many. Feelings.
5. Dorothy Must Die – Danielle Paige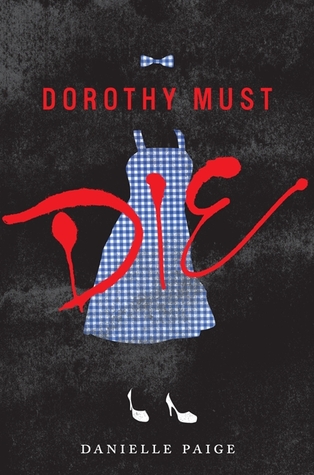 I picked this book thinking the plot would be one thing and it totally threw me off – in a really great way. At first, I was scared it would be typical and predictable, but as I read on, the new Oz started to remind me of a creepy-as-all-heck Tim Burton film or something. It wasn't just a new Oz, it was eerie and sort of terrifying to think about. And I love eerie, especially when you take a positive setting or happy-go-lucky band of characters and make them just a little off. I flew through this book, and I eagerly anticipate the next one!
6. Seconds – Bryan Lee O'Malley
I don't know if this is good or bad, but when I was reading this graphic novel, all I could think of is how the Scott Pilgrim-esque film adaptation would go. Just like with Pilgrim, I loved the art style and witty fourth-wall-breaking humour, but I feel like Seconds had another factor that made me love it even more than my beloved Scott – a new level of maturity. The storyline was really intriguing and the characters were flawed and real, which made me love them so much.
I hope that this novel gets turned into a film honestly, because it is so visually stunning and symbolic and charming that I really don't want Katie's story to be finished. I got a reading hangover with this one, like I did with Harry Potter; when it was over, I would have given anything for it to not be over.
7. Virgin – Radhika Sanghani
I was so stoked when Penguin gave me a copy of this book. I expected a great story about the reality of sex and the unimportance of virginity – all that jazz. But I didn't expect Virgin to be so effin' funny. It's crude, it's graphic, it's kind of gross at times, and it's so real. As a girl with girl parts reading about vaginas and not knowing how to deal with them, it was so accurate. Sometimes I was laughing with Ellie, and sometimes I was laughing at her, but either way, Virgin was hilarious and I hope teaches people that it's okay to laugh at sex. Losing your virginity, or having sex with someone for the first time is uncomfortable, it's awkward, and it's okay to laugh about that.
8. Say What You Will – Cammie McGovern
I think there's a theme about the kinds of contemporary YA that I read, now going through this list, because I found this book to be so important mostly because it was again, so real. I won't rave about this book again, as I've already reviewed it on this blog. All I'll say is that Say What You Will is an amazingly heart-felt read and I didn't want to put it down, because I was so curious as to what would happen with the protagonists. Not only that, but I loved how McGovern finally writes about the fact that not all disabilities are physical.
9. Let's Get Lost – Adi Alsaid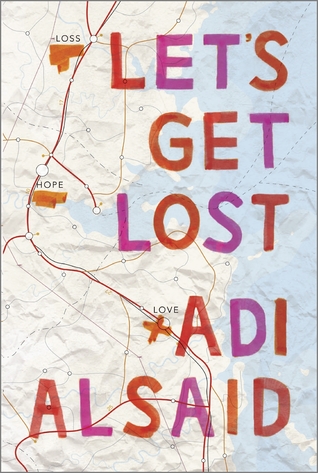 Another amazing YA story of this year. I picked it up because of the comparison to my ex-favourite YA novel, John Green's Paper Towns. But I ended up preferring this book a lot more. If you like the humour and witty dialogue combined with crazy teenage antics of Green's writing, I really recommend you try Let's Get Lost. Again, if you're interested, I did write a review for this one already, and it goes into much more detail. But it's one of my top favourite reads of all time, so far.
10. Horrorstor – Grady Hendrix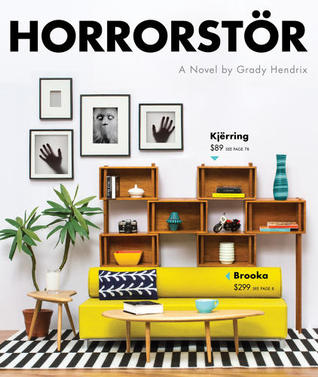 It takes a lot for me to find a horror novel actually scary, but this one did its job. It's a haunted house tale that takes place in an Ikea rip-off store, and as someone working in retail (a superstore, no less), all of the details rang true for me. I actually found myself getting scared because I could imagine the events unfolding in my own store after hours. If you've ever worked retail and read this book, I'd love to know what your thoughts were as you were reading!
What were some of your favourite reads of last year?