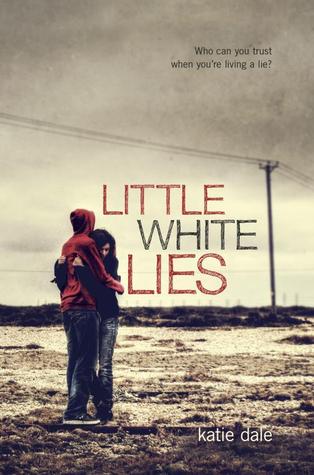 Obtained: Penguin Random House, ARC
Pages: 384
Publish date: December 9, 2014
Rating: ★★★
I had no idea what I was getting into when I started reading Little White Lies. It was one of those reads where you pick up the book, cross your fingers and hope for the best. And I was actually quite surprised by this one; unfortunately, the surprise didn't come until about halfway through the novel.
Little White Lies tells the story of Lou, a university student who has taken on a new identity in order to hide some big family secret and avoid the press in the process. She's accompanied by a friend who is trying to help her keep her secret identity, but of course, she starts to get a little too close to a boy who has secrets of his own. This is the point where the book took off, and honestly, I was less than impressed when I began.
It was an easy read, so I continued on, but the main character seemed very typical YA – clumsy, awkward, love-struck. She and her friends party at uni, she meets a dark, handsome stranger who doesn't like her back right away and she's trying to do everything in her power to get together with him, even though it's dangerous for her to get too close. But as the book goes on, I started to see why Lou had to be clumsy and awkward. And as the secrets start to be revealed, I found the whole thing a lot less two-dimensional.
As the plot unfolds, I really enjoyed reading. I couldn't put it down, to be frank. I needed to see how everything would fit together, and the truth behind what happened to Lou's family. I started feeling for the characters and needing to know that they would be okay. I suppose I understand why all of these factors couldn't come into the story right away, but I still wish that I'd felt this connection to Lou a lot earlier on in the book.
Overall, gave it a solid three out of five stars. Fun read, good mystery aspect to it, but a little too much melodrama for my personal taste.